INSPIRIT IoT AI, DEPLOYED
Inspirit compresses, accelerates and deploys your machine learning
to your target platform.
OUR HISTORY
Inspirit IoT, Inc was awarded a National Science Foundation (NSF) Small Business Innovation Research (SBIR) grant to conduct research and development (R&D) on automating design and deployment of hardware for accelerated machine learning.
We are now delivering POCs with the world's largest companies, OEM partners, and System Integrators. Inspirit is a registered Intel Technology Provider and IBM Business Partner.
Partners & Support

National Science Foundation
Inspirit was awarded NSF SBIR Phase I and Phase II funding based on our technology's innovativeness, commercial potential, and potential for societal impact.

Intel IoT Solutions Allliance Partner
Inspirit is partnered with Intel to develop and deliver Machine Learning solutions.

Intel Technology Partner
Inspirit enables AI inference on low-power Intel FPGAs.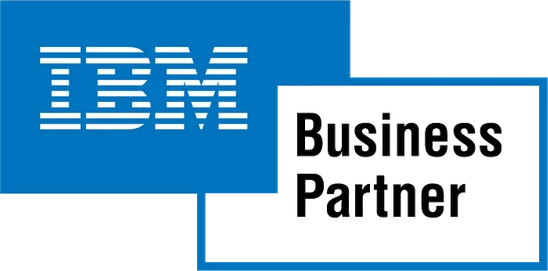 IBM Business Partner
Inspirit provides DNN Optimization and HLS design solutions for IBM customers.
Team Inspirit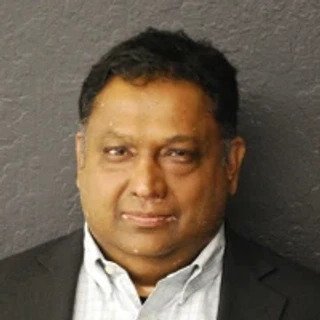 Manu Pillai
Chief Executive Officer and Member of the Board
MBA Santa Clara University Founder Waterbit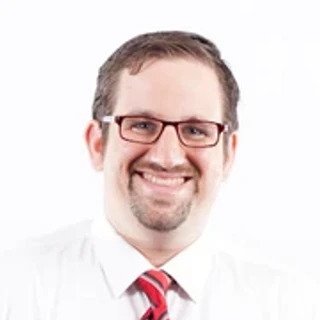 Kyle Rupnow
VP Sales & Marketing
PhD ECE, UW-Madison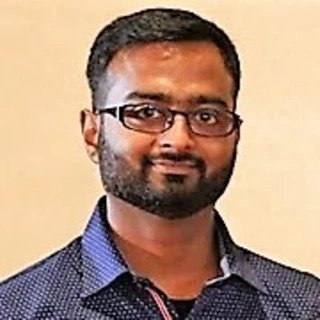 Swathi Gurumani
VP, Engineering
PhD CE, Univ. Alabama-Huntsville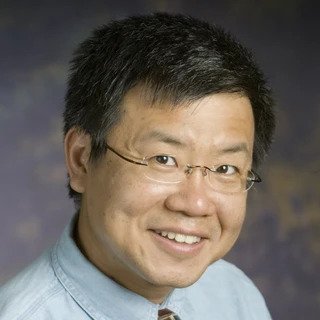 Deming Chen
Chairman of Board of Directors Interim CTO
Professor, UIUC ECE, PhD UCLA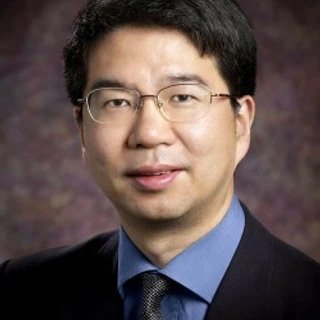 Jason Cong
Board of Directors
Professor, UCLA CS, PhD CS, UIUC Co-founder: Aplus, AutoESL, Neptune, Falcon Computing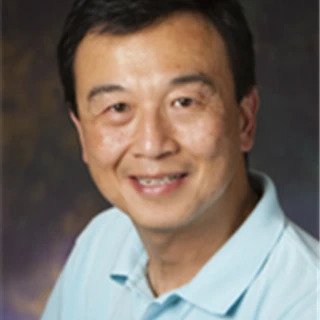 Wen-mei Hwu
Board of Directors
Professor ECE UIUC, PhD CS, UC-Berkeley Co-founder & CTO MulticoreWare Co-founder & Board-member Personify
We Are Hiring
Inspirit is now hiring motivated data scientists, cloud architects, website architects, CPU, GPU and FPGA engineers. Can you help deliver accelerated machine learning?
Join the Inspirit Team!
Get Hired Now
Contact Us
Inspirit IoT, Inc UNITED STATES OF AMERICA
EnterpriseWorks 209 60 Hazelwood Drive Champaign, IL 61820 USA
Contact Us
Inspirit IoT Technologies Private Limited CHENNAI, INDIA
The Hive at VR Chennai, Jawaharlal Nehru Road, Anna Nagar Chennai, 600 040
Terms & Conditions
By accessing the INSPIRIT IoT Inc web pages you agree to the following terms. If you do not agree to the following terms, please notice that you are not allowed to use the site. The contents of INSPIRIT IoT Inc web pages are Copyright © INSPIRIT IoT Inc 2016. Any rights not expressly granted herein are reserved. Reproduction, transfer, distribution or storage of part or all of the contents in any form without the prior written permission of INSPIRIT IoT Inc is prohibited except in accordance with the terms outlined in this document.
INSPIRIT IoT Inc provides access to this site free of charge to provide information about INSPIRIT IoT Inc's products and services. The sole authorised use of the site is to obtain information about INSPIRIT IoT Inc's product and service range. No other use is permitted.
INSPIRIT IoT Inc consents to you browsing our web pages on your computer or printing copies of extracts from these pages for your personal use only and not for redistribution unless consented to in writing by INSPIRIT IoT Inc. Individual documents in our web pages may be subject to additional terms indicated in those documents.
The use of this site and the content therein, is permitted to private, non-commercial use. The use of press releases and other documents classified as public is permitted in public communications if the source for the information has been stated.
INSPIRIT IoT Inc assumes no responsibility for the security of this site or your communications with the site. This site is offered AS IS and without warranties of any kind. INSPIRIT IOT Inc disclaims the implied warranties of merchantability and fitness for a specific purpose as well as title or non-infringement. We are not responsible for timeliness, accuracy, unavailability or interruptions in availability, viruses or other defects in the site or its contents. In no event shall INSPIRIT IoT Inc be responsible for any damages to users or their computer systems or otherwise, even if INSPIRIT IoT Inc has been informed of the possibility of such damages and without regard to negligence.
For your convenience, INSPIRIT IoT Inc may include links to sites on the web that are owned or operated by third parties. By linking to such third-party site, you agree that INSPIRIT IoT Inc has no control over the content of that site and cannot assume any responsibility for material created or published by such third-party sites.
Your access to this site should not be construed as granting, by implication, estoppel or otherwise, any license or right to use any marks or logos appearing on the site without the prior written consent of INSPIRIT IoT Inc or the third party owner thereof.
ANTI-BRIBERY POLICY
At Inspirit IoT, we strive to achieve superior financial results while adopting high ethical principles. We comply with all applicable laws relating to anti-bribery and corruption in the jurisdictions in which we operate and in particular with respect to the US Foreign Corrupt Practices Act. We expect all employees to conduct themselves with high standards of integrity.
​
We provide training and guidance to employees on our anti-bribery policy and we report gifts and entertainment in accordance with established guidelines.
Copyright © INSPIRIT IoT Inc 2016. All rights reserved.
Privacy Policy
This privacy policy has been compiled to better serve those who are concerned with how their 'Personally Identifiable Information' (PII) is being used online. PII, as described in US privacy law and information security, is information that can be used on its own or with other information to identify, contact, or locate a single person, or to identify an individual in context. Please read our privacy policy carefully to get a clear understanding of how we collect, use, protect or otherwise handle your Personally Identifiable Information in accordance with our website.
What personal information do we collect from the people that visit our blog, website or app?
When ordering or registering on our site, as appropriate, you may be asked to enter your or other details to help you with your experience.
When do we collect information?
We collect information from you when you register on our site, place an order, subscribe to a newsletter, respond to a survey, fill out a form, Use Live Chat, Open a Support Ticket or enter information on our site.
Provide us with feedback on our products or services
How do we use your information?
We may use the information we collect from you when you register, make a purchase, sign up for our newsletter, respond to a survey or marketing communication, surf the website, or use certain other site features in the following ways:
• To personalize your experience and to allow us to deliver the type of content and product offerings in which you are most interested.
• To improve our website in order to better serve you.
• To allow us to better service you in responding to your customer service requests.
• To administer a contest, promotion, survey or other site feature.
• To quickly process your transactions.
• To ask for ratings and reviews of services or products
• To follow up with them after correspondence (live chat, email or phone inquiries)
How do we protect your information?
Our website is scanned on a regular basis for security holes and known vulnerabilities in order to make your visit to our site as safe as possible.
We use regular Malware Scanning.
Your personal information is contained behind secured networks and is only accessible by a limited number of persons who have special access rights to such systems, and are required to keep the information confidential. In addition, all sensitive/credit information you supply is encrypted via Secure Socket Layer (SSL) technology.
We implement a variety of security measures when a user places an order enters, submits, or accesses their information to maintain the safety of your personal information.
All transactions are processed through a gateway provider and are not stored or processed on our servers.
Do we use 'cookies'?
Yes. Cookies are small files that a site or its service provider transfers to your computer's hard drive through your Web browser (if you allow) that enables the site's or service provider's systems to recognize your browser and capture and remember certain information. For instance, we use cookies to help us remember and process the items in your shopping cart. They are also used to help us understand your preferences based on previous or current site activity, which enables us to provide you with improved services. We also use cookies to help us compile aggregate data about site traffic and site interaction so that we can offer better site experiences and tools in the future.
We use cookies to:
• Help remember and process the items in the shopping cart.
• Understand and save user's preferences for future visits.
• Keep track of advertisements.
• Compile aggregate data about site traffic and site interactions in order to offer better site experiences and tools in the future. We may also use trusted third-party services that track this information on our behalf.
You can choose to have your computer warn you each time a cookie is being sent, or you can choose to turn off all cookies. You do this through your browser settings. Since browser is a little different, look at your browser's Help Menu to learn the correct way to modify your cookies.
If users disable cookies in their browser:
If you turn cookies off, Some of the features that make your site experience more efficient may not function properly.Some of the features that make your site experience more efficient and may not function properly.
Third-party disclosure
We do not sell, trade, or otherwise transfer to outside parties your Personally Identifiable Information unless we provide users with advance notice. This does not include website hosting partners and other parties who assist us in operating our website, conducting our business, or serving our users, so long as those parties agree to keep this information confidential. We may also release information when it's release is appropriate to comply with the law, enforce our site policies, or protect ours or others' rights, property or safety.
However, non-personally identifiable visitor information may be provided to other parties for marketing, advertising, or other uses.
Third-party links
We do not include or offer third-party products or services on our website.
Google
Google's advertising requirements can be summed up by Google's Advertising Principles. They are put in place to provide a positive experience for users. https://support.google.com/adwordspolicy/answer/1316548?hl=en
We use Google AdSense Advertising on our website.
Google, as a third-party vendor, uses cookies to serve ads on our site. Google's use of the DART cookie enables it to serve ads to our users based on previous visits to our site and other sites on the Internet. Users may opt-out of the use of the DART cookie by visiting the Google Ad and Content Network privacy policy.
We have implemented the following:
• Remarketing with Google AdSense
• Google Display Network Impression Reporting
• Demographics and Interests Reporting
• DoubleClick Platform Integration
We, along with third-party vendors such as Google use first-party cookies (such as the Google Analytics cookies) and third-party cookies (such as the DoubleClick cookie) or other third-party identifiers together to compile data regarding user interactions with ad impressions and other ad service functions as they relate to our website.
Opting out:
Users can set preferences for how Google advertises to you using the Google Ad Settings page. Alternatively, you can opt out by visiting the Network Advertising Initiative Opt Out page or by using the Google Analytics Opt Out Browser add on.
California Online Privacy Protection Act
CalOPPA is the first state law in the nation to require commercial websites and online services to post a privacy policy. The law's reach stretches well beyond California to require any person or company in the United States (and conceivably the world) that operates websites collecting Personally Identifiable Information from California consumers to post a conspicuous privacy policy on its website stating exactly the information being collected and those individuals or companies with whom it is being shared. – See more at: http://consumercal.org/california-online-privacy-protection-act-caloppa/#sthash.0FdRbT51.dpuf
According to CalOPPA, we agree to the following:
Users can visit our site anonymously.
Once this privacy policy is created, we will add a link to it on our home page or as a minimum, on the first significant page after entering our website.
Our Privacy Policy link includes the word 'Privacy' and can easily be found on the page specified above.
You will be notified of any Privacy Policy changes:
• On our Privacy Policy Page
Can change your personal information:
• By logging in to your account
How does our site handle Do Not Track signals?
We honor Do Not Track signals and Do Not Track, plant cookies, or use advertising when a Do Not Track (DNT) browser mechanism is in place.
Does our site allow third-party behavioral tracking?
It's also important to note that we do not allow third-party behavioral tracking
COPPA (Children Online Privacy Protection Act)
When it comes to the collection of personal information from children under the age of 13 years old, the Children's Online Privacy Protection Act (COPPA) puts parents in control. The Federal Trade Commission, United States' consumer protection agency, enforces the COPPA Rule, which spells out what operators of websites and online services must do to protect children's privacy and safety online.
We market to
We do not collect information from children under 13
children under 13.
Do we let third-parties, including ad networks or plug-ins collect PII from children under 13?
No
In order to remove your child's information please contact the following personnel:
We adhere to the following COPPA tenants:
• Parents can review, delete, manage or refuse with whom their child's information is shared through contacting us directly.
or contacting us directly.
Fair Information Practices
The Fair Information Practices Principles form the backbone of privacy law in the United States and the concepts they include have played a significant role in the development of data protection laws around the globe. Understanding the Fair Information Practice Principles and how they should be implemented is critical to comply with the various privacy laws that protect personal information.
In order to be in line with Fair Information Practices we will take the following responsive action, should a data breach occur:
We will notify you via email
• Within 7 business days
We also agree to the Individual Redress Principle which requires that individuals have the right to legally pursue enforceable rights against data collectors and processors who fail to adhere to the law. This principle requires not only that individuals have enforceable rights against data users, but also that individuals have recourse to courts or government agencies to investigate and/or prosecute non-compliance by data processors.